Cloud is the trailblazer for digital transformation, enhancing the velocity for teams of all industries. From improving speed and performance to reducing costs and upgrade disruptions, Atlassian Cloud is unmatched in unleashing the full potential of teams. Now, with Atlassian's recently launched Cloud Loyalty Program, there has never been a better time to join Atlassian Cloud - but time is running out to claim the maximum benefits!

You might ask, "What exactly does Atlassian's set of multiyear subscription discounts include?" We're here to answer this and many other questions you may have about taking advantage of Atlassian's most major Cloud discount to date. Take a look at our Q&A below!
Q: What are the discounts Atlassian is offering for Atlassian Cloud?
Below is a table we built that identifies what discount your team can receive depending on the date you begin your subscription. For instance, if you sign up before July 1st, 2022, you will receive the maximum amount of discount. However, if you sign up after July 1st, 2022, you will only receive the 20% discount.
Date
Discount
Details
July 1, 2022
40%

From the current published Cloud list price on Annual Cloud subscription purchases
For Jira Software Cloud, Jira Service Management Cloud, Jira Core Cloud, Confluence Cloud, and/or Atlassian-built apps.

July 1, 2023
20%
Q: What makes me eligible for the discount?
Your existing server or Data Center license(s) was purchased prior to February 2, 2021 PT, and is under active maintenance or within 30 days of expiry

You must migrate 1,001+ users to an annual subscription of the following products and apps:

Jira Software Cloud
Jira Service Management Cloud
Jira Work Management Cloud
Confluence Cloud
Atlassian's

free cloud migration trial

must be used once

you migrate to cloud
Atlassian-owned apps, including...


Insight - Asset Management
Questions for Confluence
Training for Jira
Q: Is this offer for monthly or yearly subscriptions?
Though organizations typically have cloud licensing that runs on a month-to-month basis, this offer is available for

annual

cloud subscriptions only.

As an Atlassian Platinum Solutions Partner, we can assist you with financing your software licensing and the Cloud Migration services required. This way, your team can rest assured with a low monthly payment if preferred.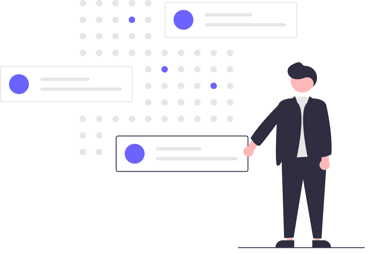 Q: How can I get started on gaining benefits from the Cloud Loyalty Program, and how do I begin my journey to the Cloud?
Contact us! We can help determine if your organization meets the eligibility requirements and how to get started on your Cloud journey. Beginning with our free Cloud assessment, our six-step proven process has helped hundreds of customers seamlessly make the migration, such as Rockwell Automation.
Plus, you'll be in good hands if you make E7 your guide to the Cloud, because we were named Atlassian Cloud Partner of the Year for the second time in a row!

If you choose us to assist in your Cloud Migration, we'll also throw in a bonus - but only if you act before July 1st!
For more information on the Atlassian Cloud Loyalty Program, check out Atlassian's FAQ page and our video below!