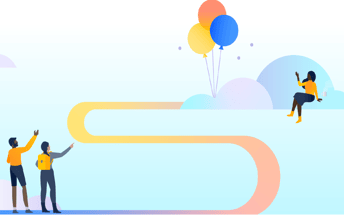 Since Atlassian's announcement to sunset Server, many organizations from all different backgrounds were given the opportunity to advance current processes. Perhaps your team just began venturing into Atlassian's vast products and tools, planning to apply Server to your organization. Maybe your team has been ready to make the move from Server to Atlassian Cloud or Data Center but needed that push toward the first step.
Regardless of where your team stands today, E7 is ready to show you how Atlassian's major move will help you stand taller.
We've talked through some major questions teams have had regarding this announcement, such as whether Server is still available and how much time is left before teams have to make a decision. We've also identified the two choices organizations can choose from outside of Server: Cloud and Data Center. Though we've spent some time uncovering the opportunities Atlassian Cloud has to unleash your team's full potential, let's guide you through how Atlassian Data Center can greatly impact your organization across its entirety.
Data Center: Server with a kick
Server is still available until February 2021 for new users and the next three years for current users. Despite your team's status with Server, it's important to explore its differences with Data Center now so your team can be armed with preparation when the time arises to change platforms.
Size of Teams
Data Center is better geared for enterprise-level organizations than Server. Working in a fast-paced world, it's key for teams from IT to HR to implement collective strategies. With features at high-level efficiency, such as accessibility, customization and flexibility, Data Center makes it seamless for all teams among the organization to run smoothly and collaboratively.
Disruption Levels

During upgrading processes, access is uninterrupted with Data Center in comparison with Server. Time is of the essence, and with major loads of data running simultaneously, that can easily slow things down for your users. When your teams are working efficiently and productively, the last issue they should need to worry about is a slowed-down, overworked set of servers. Data Center decreases that concern tenfold with features like Jira Software and Jira Service Management to clean up packed space.
Customization Features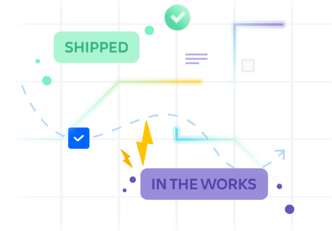 We believe all teams should work together, but we also recognize that different teams may have different needs. Though Atlassian tends to include customization capabilities to fit the needs of all teams - including with Server - more features are available in Data Center for teams, such as customizable deployment processes. Data Center can be deployed in an environment that is secure and cluster-ready with different templates, including CloudFormation, AWS Quick Start and Azure Quick Start.
Atlassian's decision to move forward with Cloud and Data Center is one that will ultimately revolutionize and empower teams to reach their highest potentials. With that said, businesses need to ensure they are taking the best path in their next decision. Perhaps your team is still looking to kick off an experience with Server before it vanishes in 2024, or you're a current Server user that is ready to take it higher and begin a Cloud Migration.
Maybe it's Data Center.
There's still some time to think through those "maybes," but E7 knows we can get you there and help your team discover which path is right for you. Contact us today (or tomorrow, we'll be here😉).