Data needs to be stored in a place your team can easily obtain it, safely store it, and confidently trust that it will remain unharmed. With Atlassian and E7 as your trusted allies and cloud experts, you'll experience exactly that by moving to the Atlassian Cloud with E7 as your guide.
Our Dedication to Your Data
One word that could best describe Atlassian's dedication to security is resilient. As a member of the Cloud Security Alliance (CSA), Atlassian represents a mission to enforce best practices in cloud computing for security assurance. Here's an excerpt from Atlassian on their devotion to your organization's protection:

"Atlassian combines best in-class technologies and on-going testing and validation to ensure our customer data is highly available, reliable and resilient. We operate multiple geographically diverse data centres, have an extensive backup program, and gain assurance through regularly testing disaster recovery and business continuity plans. To top it all off, we have exceptional people and dedicated resources bringing our processes together."
Assessing Data Risk
Time is money. Aside from securing your data with enterprise-grade practices, reliability principles and certified controls, Atlassian recognizes the need to access data easily, minimize disruptions, and quickly get back to business after downtime has occurred. Though it would be ideal to avoid risk entirely, the only way to avoid them is to ignore them. Risk exists, and it is important to be prepared. Atlassian works to fulfill the expectation of zero data loss by implementing thorough security practices, while additionally emphasizing the need to identify "recovery time objectives" and "recovery point objectives." What are those exactly? Take a quick moment to understand each of the terms below:
Recovery time objective (RTO):

the period of time after an incident, in which the business process (or system) should be recovered and back up and running

Recovery point objective (RPO): the amount of data the organization accepts it may lose in a recovery operation
E7's Core Focus On Data Integrity
Not only is the prevention of data loss important, but data integrity is another key focus during a cloud migration to ensure data is there and accurate. When it comes to E7's Cloud Migration Strategy and Process, we hold ourselves accountable to instill the three core values we tie to every cloud migration. The first one is data integrity. In an Atlassian Insights video, Client Solutions Director Michael Abdelnour shared:
". . . it's all about the data integrity. We want to make sure that the plan is rock solid. We know it works. We've already done it. We know the data is going to come across the way we expect it to. Data integrity is there. . . user disruption is at a minimum and we're doing it on time."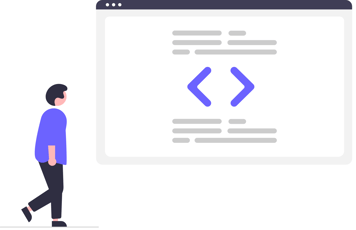 As an organization with operations to run, teams to work together, and productivity to flow smoothly, you are ultimately relying on data to fulfill each of those responsibilities. The end result of an Atlassian Cloud Migration will empower your business in those categories and more. With that being said, E7 and Atlassian understand the importance of completing that migration process in a timely manner that will ultimately keep your data unharmed and readily accessible to reduce disruption.
Security and Compliance
Atlassian takes security and compliance seriously. No, really. With over 130 security members across 7 main offices and remote settings comes expertise in several sub-categories of security - including product and ecosystem security, security architecture, and awareness and training. Furthermore, Atlassian's compliance program is always experiencing growth as the team continues to expand coverage. SOC 2, SOC 3, and ISO/IEC 27001 are a few installed practices. To top that off, there is even more for Atlassian's future compliance tactics. Jira Software Cloud and Confluence Cloud will soon attest to compliance regulations per HIPAA requirements, as well as a FedRAMP Moderate ATO.
Cloud is currently Atlassian's most prominent focus. From security controls certifications to intricate tools like Atlassian Access, Atlassian understands and takes action on the importance of security for your organization's data. To learn more about Atlassian's Cloud Security landscape and E7's experience in guiding organizations through security needs when considering Cloud, click below to register for our webinar on Atlassian Cloud Security!