Now that Atlassian will no longer be selling new licenses for Atlassian server products, there is an increased focus on amplifying Cloud tools and services to help your team reach its full potential. Atlassian Cloud has already benefitted organizations around the world, from a painless start-up and automated upgrades to customizable and scalable features. However, further advancements, tools and features are in the works for Cloud that can make the abilities of your teams limitless.
Atlassian recently conducted a survey on the top benefits Cloud provides teams. Among many, here are the top three: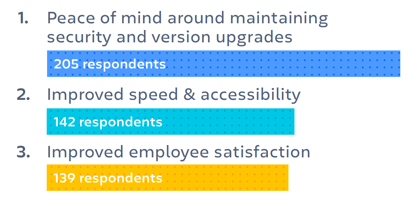 Improved Tools = Improved Organization
As remote collaboration is maintaining high productivity and communication among teams, it is essential for teams to have tools and services that always support teams at high velocity. Though server is no longer available for new customers, 76 percent of current Atlassian customers compared the speed of Cloud to Server and ranked Cloud as faster – and Atlassian isn't stopping there. Some of the upcoming features Atlassian is currently working into Cloud that will benefit all teams include:
5 times increased speed on Jira and Confluence features
Improved collaboration with clients and contractors in Confluence, paired with security levels on your terms
Simple integration between JSM and Halp to reduce ticketing efforts
Enhanced view of backlogs and boards with custom filters on Jira
On top of these predicted features to come, Atlassian is working to accomplish many more throughout the year. Check out the major list here

!
Eliminating Cloud Misinterpretations
Cost. Security. Implementation. Each of these terms stand for common concerns organizations tend to have before considering Cloud. While many features are being added and advanced to Cloud today, here are some of the tactics Atlassian has always incorporated:
Cost: Some may solely look at the cost of Cloud and feel its financially impractical, but the truth is that the long-term effect Cloud has can double profit and revenue for teams. In many cases, even the cost of short-term damage to on-site systems are immensely higher than a single annual subscription to Cloud.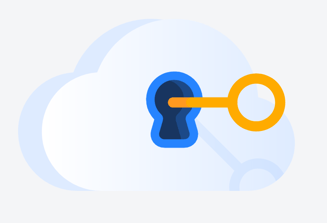 Security: Outdated, incorrect or unfinished Cloud implementation may have played a role in your organization's doubt on its security, but that is no longer the case with cloud-based services – especially not Atlassian Cloud. Testing that is meticulous, recovery plans that are thorough and reparative and security strength that is enterprise-level despite size and user tier are some of the many security features Cloud has.
The most promising aspect of Atlassian Cloud security? Its zero trust approach. Security checkpoints, credentials, and user permissions are all set by your organization to protect it. Compared to a single sign-in that could destroy an on-premise setup, this strategy stops a hacker before it gets to the good data.
Implementation: The last aspect, and perhaps the most significant, that may linger on teams' minds before choosing Cloud is how well they can adapt to the new structure. However, what teams will find by opening up to this change are customization features, enhanced visibility, and time-saving productivity components.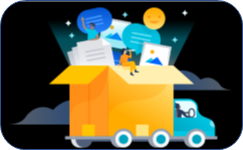 The list goes on, but the overall objective in implementing these advancements is to help your team reach the ultimate heights of productivity, communication, and efficiency. According to another study by Atlassian, 90 percent of customers noticed how the benefits of Cloud were impacting their organizations in under six months.
If you need any more reason to determine whether Cloud is the right move for your team, we are here with plenty of resources that can help simplify that decision and lift your team higher. Visit our Cloud Migration page or click below to sign up for our webinar on Atlassian's Advanced Roadmaps! We'll be sharing how Advanced Roadmaps can maximize your team's visibility, communication, and tracking efforts.