E7 PARTNERS WITH OTAVA TO DELIVER FULLY MANAGED CLOUD-BASED SOLUTIONS FOR MULTINATIONAL AUTOMAKER
Atlassian Platinum Services Partner, E7 Solutions, has partnered with Otava, a global leader in secure cloud services for enterprise and channel partners, to enable the delivery of fully managed cloud solutions for a multi-national auto manufacturer based in Detroit. The comprehensive service, designed to help the automaker improve communications globally, includes application implementation, integration, and data management hosted in a private cloud environment with backup, data recovery and data protection as a service. As a result, the automobile manufacturer now benefits from significantly improved communication and collaboration, with world-class infrastructure uptime and service levels.
"By teaming up with Otava we were able to provide significantly improved service to our customer by delivering the benefits of a single point of control," said Edmond Delude, CEO and founder, E7 Solutions. "Otava's cloud services combined with our Atlassian implementation and consulting services meant that the total solution, end-to-end, would support the automaker's goals in unison. This is generating far better results and providing them more time to focus on their core business."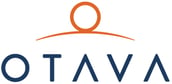 "E7 is a great partner for Otava. Our services are very complementary and both organizations are passionate about creating the best client experience possible," said Brad Cheedle, CEO of Otava. "Our work for this automaker is a great example of how together, E7 and Otava can provide complete, centrally managed solutions that make a very positive impact."