Though companies have been benefiting from the productivity and efficiency advantages of Cloud for years, the pandemic opened the eyes of many enterprises to the business-boosting opportunities that can be obtained with a cloud workspace. In fact, as of early 2021, over 80 percent of Fortune 500 companies have acquired Atlassian products.
Are you ready to join them?
When it comes to all forms of Atlassian Cloud – from Free to Enterprise, there are three focuses at top priority: time to value, ROI, and innovation. These three criteria are the gears that maintain flow of productivity, cost-saving, and collaboration. In the fast-paced business world we live in today, there is no competitive advantage quite like adopting Atlassian Cloud to your organization.
It's common to have a lot of questions or concerns about joining Atlassian Cloud Enterprise. Is my organization the right fit for Cloud in general? What makes my team suitable for a program like Cloud Enterprise? Where do I start the cloud migration process? At times, larger companies experience more complex requirements, needs and support during a cloud migration. To counter that initial hesitation, Atlassian Cloud Enterprise assists those teams in making the move a more seamless transition.
Benefits of Working with a Partner
Your Cloud Migration can be that much easier with a group of certified Atlassian experts who thrive in helping businesses succeed. Lucky for you, that's us! As a Platinum Solutions Partner who has been named Partner of the Year for Cloud Services two years in a row, you can count on us. We have a six-step proven process that speeds up the migration for your team while guiding you along each step of that move. Hear all about how E7 can lift the weight off your organization's shoulders when joining Atlassian Cloud in our Atlassian Insights episode, Cloud Migration Benefits of an Atlassian Partner.
Aside from the benefit of a partner supporting your journey to Cloud, here are some of the major benefits of Cloud Enterprise: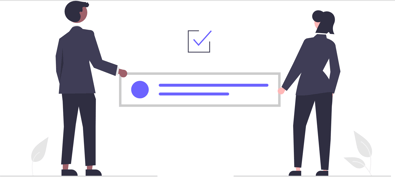 Atlassian support
Certified Solution Partners
Access to product and engineering teams
Loyalty discounts
Dual licensing
Early access for new features
Enterprise-grade security, control and flexibility are at upmost importance for many customers. For some who are experiencing roadblocks, such as organizational hesitation to buy into Cloud or trust its security practices, Atlassian understands it's important to take it slow. With a gradual approach, a cloud migration is done in stages. This strategy can ease segments of your organization into the move at a time while maintaining a more comfortable sense of security for your team.
While Atlassian continues to enforce and build on its array of security policies for Cloud Enterprise, here are a few features and practices Atlassian ties into Cloud Security today: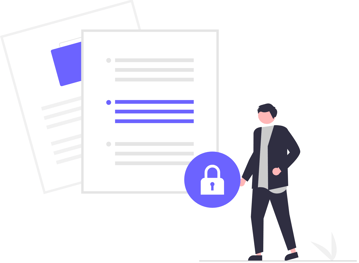 Data Residency
Uptime SLA
Change Management
Centralized user billing
Dedicated support
Atlassian Access
We speak with many clients who stress the massive importance security is to their instances, and it's just as big of a focus for Atlassian. In our latest on-demand webinar, A Discussion on Atlassian Cloud Security with E7 Solutions & Atlassian, we recognized the value and importance customers put behind security. Additionally, we shared Atlassian's security landscape, specifics on Atlassian Access, and some considerations on-premise users may want to investigate about Atlassian Cloud.
Questions are always welcome if you're interested about Atlassian Cloud Enterprise. We also have tons of resources that cover even more insightful information! Check out our webinar on Cloud Enterprise, as well as our Atlassian Insights Video Series episode, where we cover who is typically the best fit for Cloud Enterprise, its major advantages for organizations, enterprise-grade security features, and more.
We're also running a webinar on Atlassian Cloud Differentiators on Tuesday, September 28th at 2 P.M. EST! Click below to register.