From IT to HR, technology provides the services, tools and advancements all teams need to accelerate organization and efficiency levels. Some Atlassian IT services, such as Jira Service Management, focus on team collaboration and work visibility to produce faster delivery. Others, like ITSM and ITIL, go hand-in-hand with aligning methodologies and practices that equally accelerate productivity for an organization. Similar to the way ITSM and ITIL have their individual contributions to an organization's functioning success, ITIL and DevOps also share this type of relationship.
What is DevOps, and What is ITIL?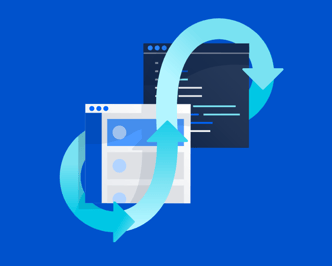 You can probably guess that the term DevOps is a collaboration of the words "development" and "operations," but what exactly does it refer to? The purpose of DevOps is to increase transparency and communication levels among the development teams and IT operations teams to build stronger business value.
We've recently discussed the role ITIL offers to organizations, which serves as a framework for ITSM methodology and is a set of practices and guidelines that support and align IT procedures and business strategies. ITIL lays down the guidelines for businesses to follow in handling incident management, change management and more.
ITIL and DevOps contribute to teams in individual fashion but complement one another in the process. Though it is common to find that organizations stick to using one approach, there are clear and cost-efficient purposes as to why a combination of approaches can be taken. Now, let's discuss how ITIL and DevOps are capable of existing underneath the same roof, working both together and separately to support your teams working at high velocity.
How to Handle Incidents Better with ITIL and DevOps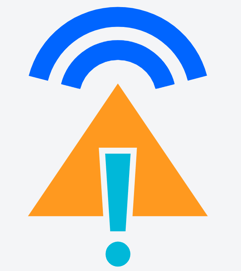 The dependency organizations have on technology to operate their infrastructure is high and constantly increasing. Even when things go wrong, teams rely on technology to fix it. Therefore, in cases where incidents can cause major harm for your organization and negatively effect your customers, it is crucial to act quickly on them to reduce or prevent the damage altogether. To manage incidents effectively, they can be categorized and monitored with tools that can increase issue detection and data visibility, helping your IT team identify and work to resolve the problem, keeping productivity flowing for your end-users.
Collaboration and Team Empowerment at High Velocity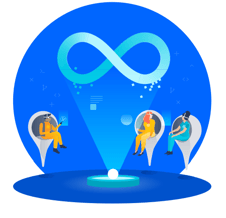 The common beliefs that ITIL is solely guidelines and DevOps is a conjunction of operational development are correct – but they do volumes more than that to empower teams. Atlassian is not shy about incorporating teamwork into almost everything they do, and ITIL and DevOps are not excluded. Organizational silos are defeated by the collaborative, blameless cultures of these IT services that keep teams moving and improving.
How ITIL and DevOps Can Save Cost and Time for Teams of All Sizes
Whether your organization is considered a start-up, a leading enterprise or major corporation, the benefits of understanding how to tackle aspects like change management and incident management are a must in case of a predicted or unexpected outage. Tools like SLAs, incident postmortems, and automations can positively impact teams of all sizes in terms of customer satisfaction and cost-saving.
SLAs are Service Level Agreements that stem from ITIL, and they outline your objectives and progress with your customers to reduce misunderstandings. Postmortems are DevOps-based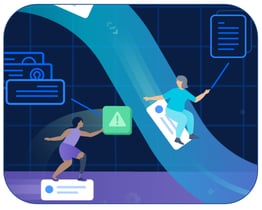 collaborative tools that help your team work through mistakes or incidents together in a
blameless, honest fashion. These can help your organization save cost and time by increasing both

comfortability and transparency levels
for your team members. When your team feels they can openly
address actions that may have caused an incident, there is increased opportunity for improving incident response and a better chance of decreasing or preventing chances of the incident recurring.
The general idea that incorporating IT services is important for organizations to do. However, applying a high-level understanding and application of IT services, like ITIL and DevOps, can help your team through the duration of an incident in several ways, including:
Enforcing stronger, honest relationships among teams

Saving your organization time and cost

Like Atlassian, we're here to help your team accelerate to their full potential. You can learn more about how we can help you implement Atlassian ITSM tools and services by visiting our ITSM and Jira Service Management pages, viewing our ITSM webinar below, or just by contacting us

!