Welcome to the final part of our four-part series on how Jira Service Management can elevate your support teams to the next level of Incident Management. In this final installment, we'll be discussing how agents can seamlessly begin post-incident reviews and problem ticket investigations right from a recently closed incident.


The most overlooked and ignored process we see while working with our clients is Problem Management. The priority when managing incidents and system outages is of course restoration as soon as possible. But what happens once service is restored? More often than not, the main incident and linked tickets are closed, customers are communicated to that everything is back to normal, and everyone moves on.
There may be an ask by leadership that the root cause needs to be determined, so the most recent incident can be prevented in the future. This typically happens for larger incidents. But as many of us know, what happens next is another project, task or ticket comes up and the focus is pretty much immediately shifted to putting out the next fire or hitting the next deadline.
These major incidents are forgotten but could happen again. Clients rarely have a defined process, let alone a tool and workflow to help guide their teams through Problem Management and determining root causes.
This is really where Jira Service Management can step in and provide all of that.
Initiating a Post Incident Review (PIR)
Upon resolution of an incident, agents can quickly create a Post Incident Review for further investigation of the root cause of the recent incident.
To take this one step further, create automation right within JSM to have PIR tickets created automatically upon closure of an incident."
This ensures technology and operations teams have that next investigative task in the queue before leadership even asks for it.

---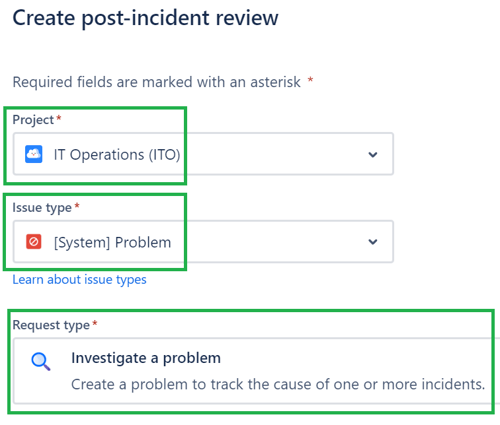 Exploring the Built-in Workflow
Post Incident Reviews and Problems are built right inside of JSM, as are Service Requests, Incidents and Changes. Having this core ITSM functionality ready to use in the way of forms, workflows, queues, and more makes transitioning your teams from a poor process or no process at all, that much easier.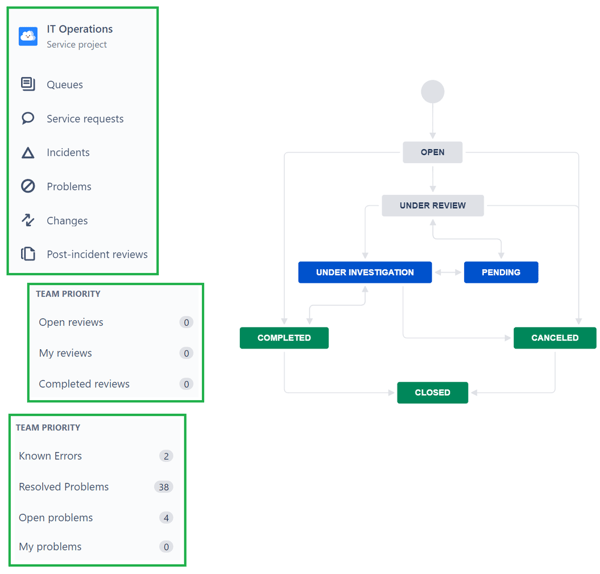 Resolution
Because JSM is built on top of Jira Software where most software development teams work, JSM agents have visibility to backlogs, bugs, deployments, and more. Once a root cause has been identified, JSM agents can create a Change ticket in JSM. They then can link this to a ticket in the developer's backlog in Jira Software to create a permanent fix for the recent incident.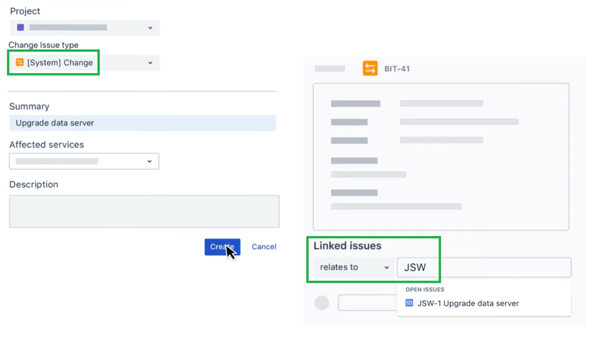 Conclusion
In the first three installments of this series, we discussed how important it is to respond quickly and efficiently to active incidents and how JSM enables agents to do so.
It's also crucial that when these incidents are resolved, teams determine the root causes and prevent them from happening again. Problem management needs to be more than just investigating issues.
With JSM, dev and IT teams have increased visibility and collaboration into their work. This allows them to determine problems and implement permanent solutions to reduce incidents in the future faster than ever before.
At E7 we offer Journey to JSM packages which are designed to get your team into JSM with all the guesswork removed. Our out-of-the-box packages include strategic guidance, design workshops, assessments and recommendations, implementation, and training. More than a proof of concept, you'll have our expert analysis, scorecards to measure continued success, and a fully realized service management solution!
Stop wasting valuable resources with your service management systems and start your Journey to JSM today with E7 Solutions.
Part 1: Understanding Incident Management in JSM
Part 2: Linking Incidents to Jira Software
Part 3: Escalate Incidents With Speed in Jira Service Management