From the ability to allocate resources more efficiently to slashing costs of self-managed infrastructure and maintenance, Atlassian Cloud is a cure-all to business needs for organizations across all industries. However, the steps to reaching a successful and seamless cloud migration can be tricky. The good thing is you're not alone, we're here to cover the common problems organizations run into throughout the cloud migration process – and how to overcome them!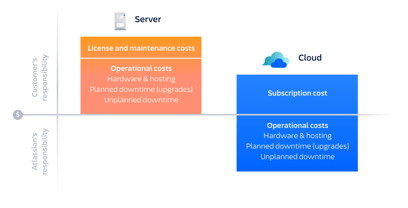 Understanding the cost and assuring the right budget is in place to move forward with a cloud migration takes the first spot for potential setbacks in the migration process overall. It is important to take time to evaluate the value of adopting Atlassian Cloud in comparison to sticking with Server and measure the amount of potential payback your organization can receive by doing so. Take a look at our Cloud Cost Interactive Page. This can show you what your current infrastructure costs are really adding up to and how Cloud can actually impact your business's ROI for the better.
Heads up! Atlassian is currently running Cloud Loyalty Discounts for those looking to make the move. This offer won't last forever!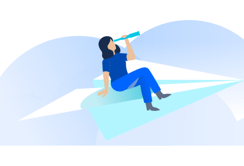 When moving from an on-premise infrastructure to a cloud-based space, careful and thorough analysis must be done to ensure your organization's data remains protected over the duration of the migration. The data belonging to your company – which could include the data of your employees, your customers and your business – should be in the hands of a team that is fully dedicated to its protection and security. Zero Trust, device authentication and device management are some of the many security practices Atlassian strongly enforces in Cloud. To add on, Atlassian is currently taking action to become HIPAA compliant within the next year.
Lastly, though it is becoming more common for organizations to modernize traditional processes and say farewell to outdated practices, there is still a likely chance that some team members may show hesitation or need longer time than others to adapt to Atlassian Cloud infrastructure. This is normal, and it is an easy problem to solve. E7 has instilled training and support in our six-step cloud migration process, so you can rest assured and rely on us to guide you through any further challenges you may encounter.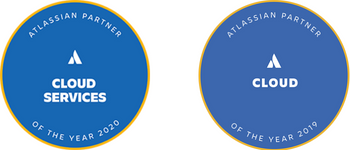 It all starts with the right partner. As a back-to-back Atlassian Partner of the Year: Cloud Services, our expertise can guide you through all of the obstacles that a cloud migration can potentially entail in the least stressful way possible. In doing so, not only is your team left with the ability to focus on your most important work but a team that will continue to lift you higher even after the migration process.
To learn more about our services, contact us and click below to check out our recently published Cloud Migration Playbook! It was designed to showcase the core elements of what makes our Atlassian Cloud migration so smooth.